Shantui SL60W Loader Spare Parts Hydraulic filter DG966-02606
Hydraulic Oil Filters DG966-02606 is used for Shantui SL60W Wheel Loders . Hydraulic Oil Filters DG966-02606 is fitting on hydraulic system. Hydraulic oil filter mainly stainless steel woven wire mesh, sintered wire mesh, iron net, for material, because it USES the main filter material is glass fiber filter paper, chemical fiber filter paper, wood pulp filter paper, so it has the same heart rate is high, big, straight good under pressure, its structure is made by the single layer or multi-layer metal mesh and filter material, in particular when using the layer number and constitute a wire mesh according to different conditions of use and purpose. Maintenance method of hydraulic oil filter element is First put out the original hydraulic oil, check the oil filter core, oil absorption filter core, pilot filter core, see if there is iron chip copper chip or other impurities, if there is a hydraulic component fault, maintenance and elimination, cleaning system. When changing the hydraulic oil, all the hydraulic oil filter elements (oil return filter element, oil absorption filter element, pilot filter element) should be replaced at the same time, otherwise it is equivalent to not changing. Before refueling must be installed on the oil absorption filter element, oil absorption filter element covers the pipe mouth directly to the main pump, into the impurity light will accelerate the main pump wear, heavy pump.
Hydraulic Oil Filters DG966-02606 Specifications
| | |
| --- | --- |
| Machine model | SL60W |
| Part Number | DG966-02605 |
| Part Name | Hydraulic Oil Filters |
| Stock | Available |
| Weight KG | 4kg |
| Description | NEW Original |
| Available Advantages other models | Shangdong Degong loaders |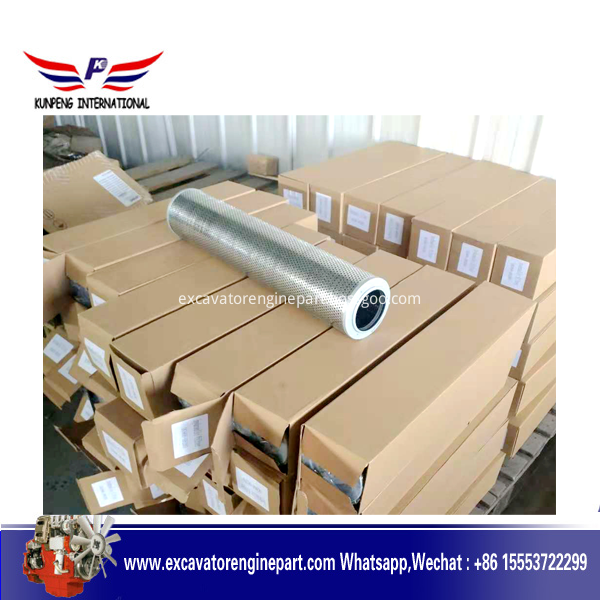 DG966-02606 hydraulic oil filters for Shandong Degong Wheel Loaders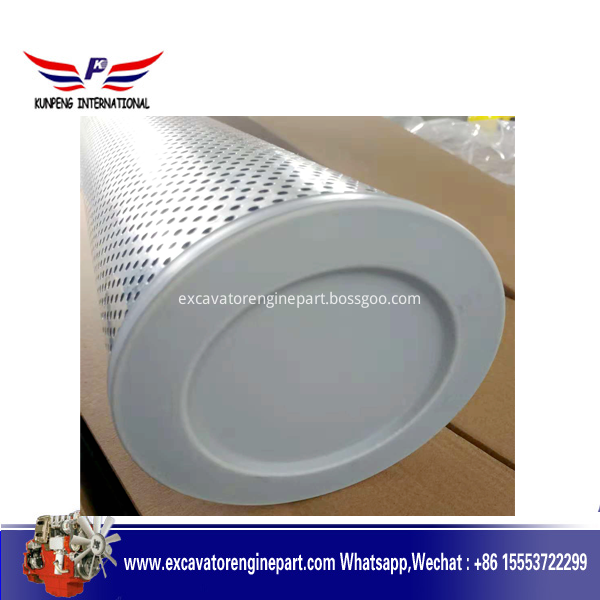 Shantui SL60W Wheel Loder Parts OEM Hydraulic Oil Filters DG966-02606 in stock
Company Profile
Jining Kunpeng Construction Machinery Equipment Co., Ltd. was established in 2013 with a registered capital of 200 million yuan, the existing staff of 36 people, is engaged in engineering machinery products and accessories, specialized companies, with independentimport and export rights. The main agent of Komatsu excavators and bulldozer , shantui bulldozer electrical products, Donaldson air filter products; Japanese (Mitshubishi, Komatsu, Isuzu, Kubota, Yanmar ) engine machine and spare parts; Cummins, Deutz diesel engine spare parts, Marine and generator diesel engine spare parts, On firewood, Weichai, large diesel engine accessories; selling well-known brands hydraulic pumps, motors, hydraulic valves. Companies and domestic excavator manufacturing plant (Sany, Lianzhong Branch, Hill redevelopment machine, SDLG, Strong Construction Machinery Co., Ltd., Foton Lovol, Shandong liShide) in close cooperation, has successfully supportingJapanese electronics products, Donaldson air filter, excavator cab, mufflers, Danfoss Auto products, DSE, COMAP, WOODWARD CONTROLLER and other products, with high quality products and perfect after-sales service, won the manufacturers of high praise.
Our company advantage products
We Can Supplied Engine Parts :
Komatsu Engine Parts, Disel Engine Parts , Cummins Diesel Engine parts, DSE Controller, SDLG Loader Parts, Shantui Bulldozer Parts
Cummins A1700, 2300, B3.3, 4B3.9, 6BTA5.9, 6CTA8.3,M11, NTA855, KTA19, KTA38, KTAA50, QSK60 Diesel Engine Parts
Deutz / Volvo Diesel Engine Parts
Isuzu, Mitsubishi, Yanmar, Kubota Engine Parts
Weichai Diesel Engine Parts
Shangchai/ Caterpillar Diesel Engine Parts
Loader parts: SDLG loader parts, Liugong loader parts, XCMC loader parts, Lonking loader parts, XGMA loader parts.
Bulldozer parts: Shantui bulldozer part, Shanghai pengpu bulldozer part, HBXG bulldozer part, Liugong Bulldozer part, Tianjin Yishan bulldozer part.

Our Large Warehouse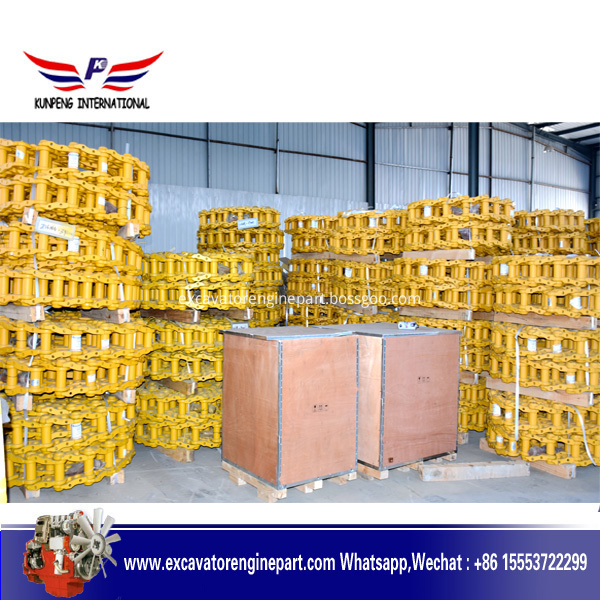 Feedback From Far Away Clients.
South Africa Client Received Torque Converter To Repairing SD16 Shantui bulldozer on the job site , We are very glad and luck to Serivice with our clinet ,do not mind he is small client or larger company ,we still serivice use our Professional konwledge and serious autitude , our offer speed ,delivery time , and speciality fowarder ,we will service to you around 24 hours . In his Smile and Sweat, We have read Responsibilities and Missions .