Hebei Wanchi Metal Wire Mesh Products Co.Ltd
We are the professional manufacture of stainless steel Wire woven rope mesh and any Other Wire mesh. We have more than 5 years experience in pruducing stainless steel wire woven rope mesh .Based on our experience, with our resonable price, high quality and considerate servise. Our products enjoy high reputation in our market.  
The stainless  steel wire woven rope mesh material is used high quality stainless steel wire cable,  the stainless steel grade includes type 304, type 304 L, type 316, type 316L.
The stainless steel wire woven rope mesh is rhombus mesh, has excellent flexible performance,  virtually indestructible, most impacting-resistant and breaking resistant force, most resisting rain, snow, hurricane.
As the material is virtually indestructible stainless steel, then it can be safely contain any species on land, in the air indoors or out. 
No matter how large, how small, or how cunning you specimens are, we assure their complete security.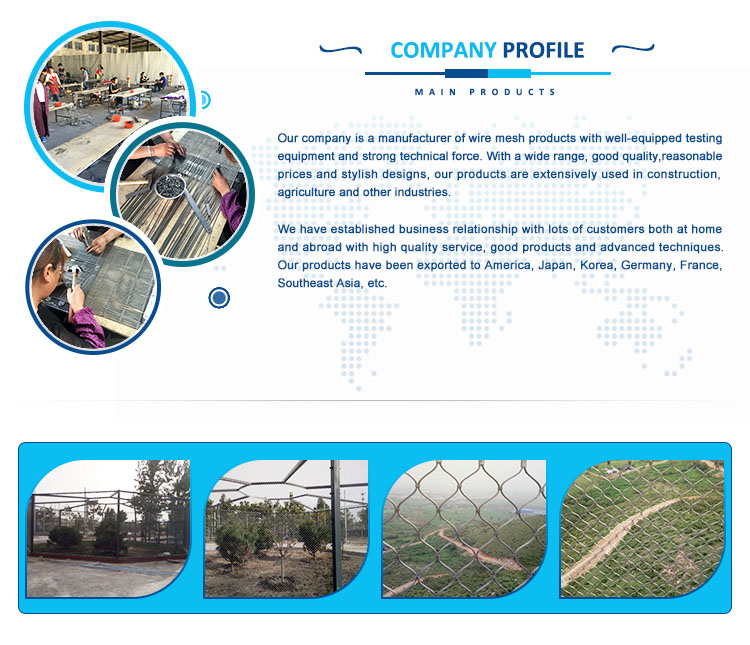 Brief introduction: 
material

Stainless steel 304/316(L)

 

material of ferrules

Tinned-copper,Nickel-plated copper, 316 stainless steel .

 

structure

7x7 / 7x19

 

Wire diameter

1/8", 3/32", 1/16", 3/64"

 

standard mesh opening size

1"x 1", 1-1/2"x1-1/2", 2"x2", 3"x3", 4"x4",etc

feature

 

·         lightweight, high strength

·         environmental degradation of its no influence

·         soft touch, efficient and protect birds feather and animal skin

·         effectively preventing the rodents and its animal bite

·         for rough installation tolerance, high

type

1. knotted mesh

2. ferruled mesh

Usage

    ·      It widely applied in zoos for the construction of animal enclosure;

·         animal cage;

·         aviary mesh,

·         bird cage,bird netting
struction: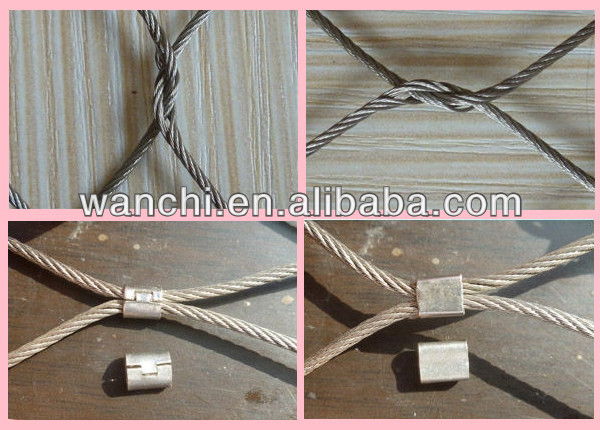 specification: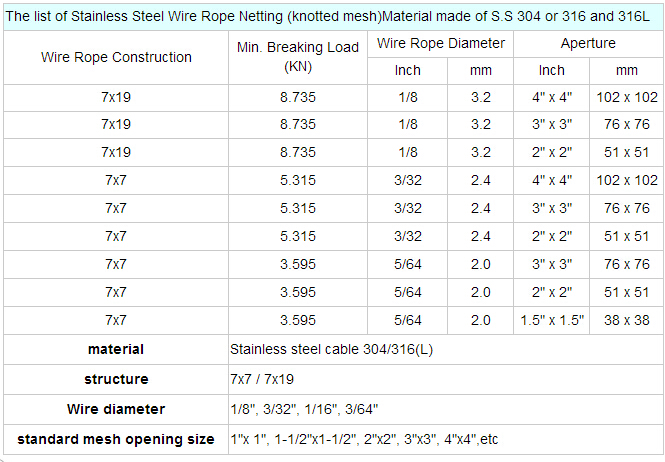 application:
| | |
| --- | --- |
|          (1) | Animal Enclosure mesh |
|          (2) | animal cages, bird netting |
|          (3) | Agriculture |
|          (4) | Residential |
|          (5) | Sports |
|          (6) | Fall Security |
|          (7) | Ocean Park and other similar environments |
|          (8) | Garden decoration and construction and renovation. |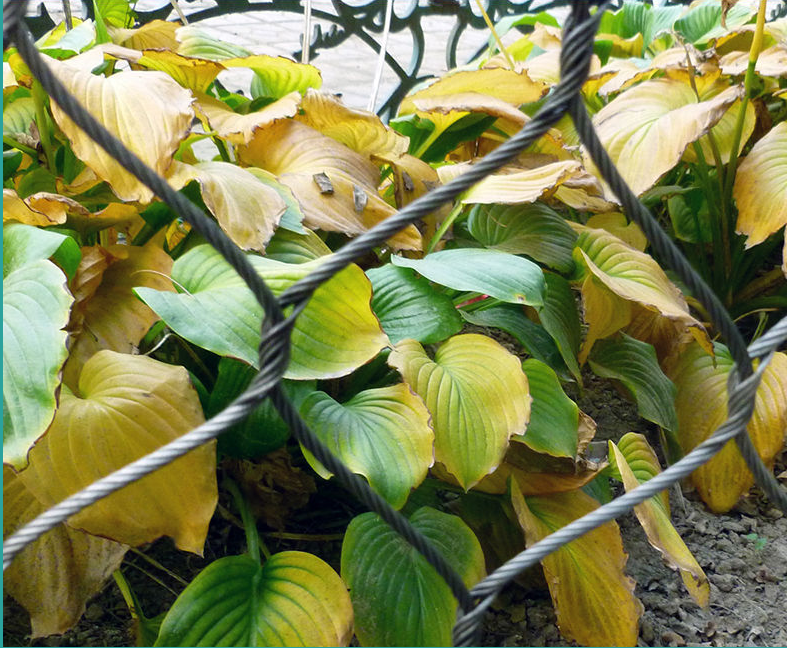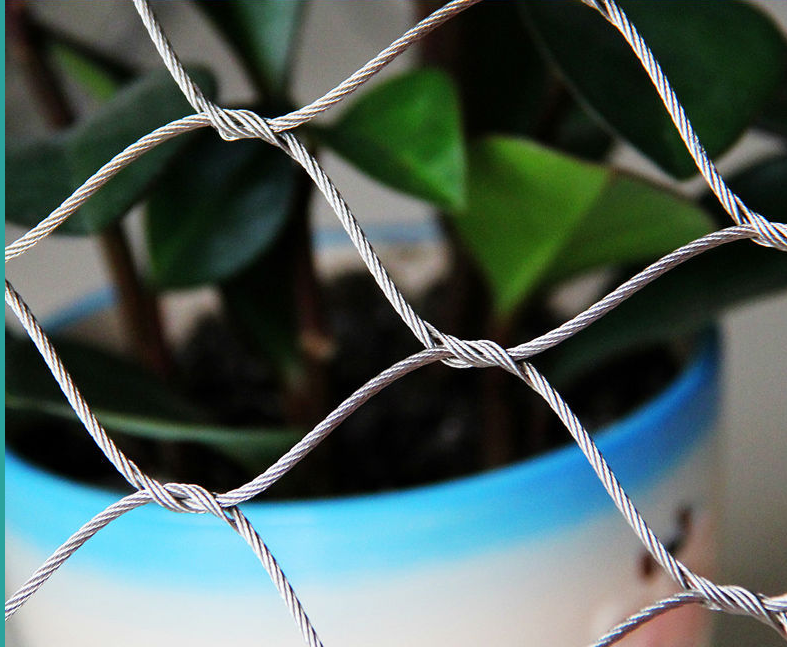 Our Services
*Pre-sales:We can offer professional suggestions and reasonable price.
*After-sales:We service for you with patience,enthusiasm and efficiency.
*We are specialized in decorative meshes, such as architectural mesh,coil drapery,metal ring mesh,wire rope mesh,metal sequin etc. which are almost used in decoration.
*We will keep update production process news for you during order.
*We will notice you in time if have any problem in production,and solve out that together.
Packing:
Thanks for your attention on us.If you are interested in our products,just feel free to contact us.Our best quotation will be sent without any delay.
Your satisfaction is our goal.
Hebei WanchiMetal Wire Mesh Products Co.,Ltd.
TEL:0086-15031826283
SKYPE: wanchiwiremesh2